Vice-Rectors
Vice-Rector for Academic Affairs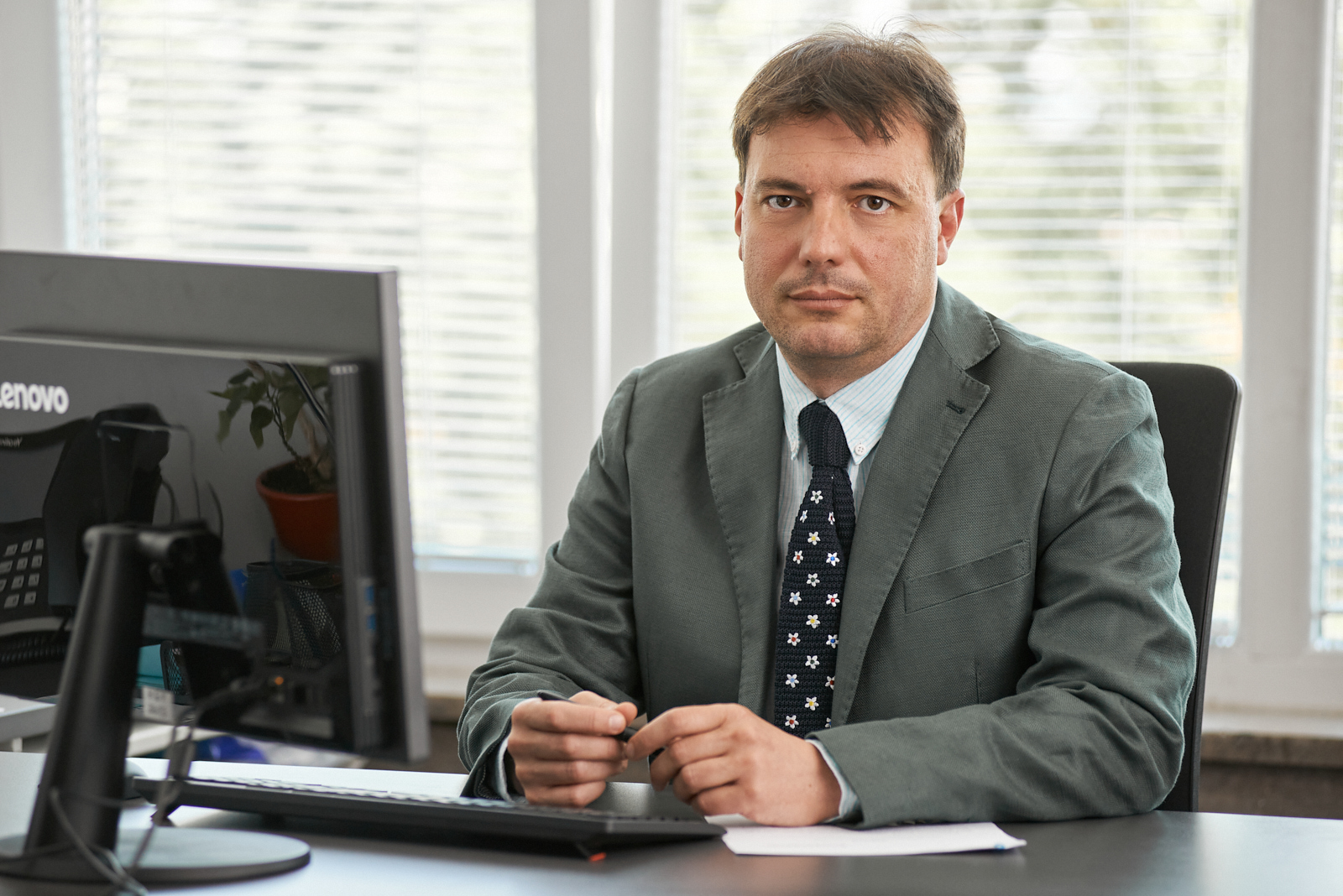 Assistant professor Vladimir Dimitrov Ph.D. is a tutor In the department of "Art History and History of Culture" in New Bulgarian University. Doctor of the Arts Studies since 2010. His main research interest are concentrated in the field of Renaissance art , Iconography and protecting cultural heritage. He is a member of the Bulgarian national comity of the International non-governmental organization that works for the conservation of monuments and sites around the world.
V. Dimitrov teaches classes in General History of Art, Renaissance art and culture, Cultural Heritage, Art of the Italian Renaissance and Iconography. Every year he organizes a traveling seminar named "Bulgaria – A cross road of cultures" and many others.
His professional experience includes being the Dean of the Faculty for base education, director of bachelors and masters programs in the department of "Art history and history of culture" a member of the Library council and a part of the quality control commission.
One of his most notable works is "The Zagrofski family and their mural heritage", New Bulgarian University, 2012. Author of a series of travel notes about the university culture "Up Next"

Contact information:
Assistant professor Vladimir Dimitrov Ph.D.
Building 1, Room 226,
tel.:+359 8110 102
e-mail: vdimitrov@nbu.bg
Vice-Rector for Quality Assurance and Accreditation

Assoc. Prof. Juliana Galabinova, PhD is a full-time lecturer at the Center for Public Administration at the New Bulgarian University since 2004 - the year when she was also appointed as the Director of the Undergraduate Program "Administration and Management". Since the beginning of 2012 she is a Program Director at the Center for Public Administration and from November 2012 is also the Dean of the Undergraduate School at the New Bulgarian University.

In 2008 she defended her thesis and graduated with a Ph.D. in "Regional Economics and Administration". She is an author of publications in the fields of local governance, the development of large cities, decentralization, and cohesion policy of the European Union. She participates in numerous national and international conferences on topics related to local government financing, regional development, anti-corruption practices etc.

She teaches lectures on: Regional and local policies, Civil society and the NGO sector, Regional development, Local governance, Administrative ethics, Project management, Administrative capacity in managing EU funds, Strategic management in the public sector

Contact information:
Assoc. Prof. Juliana Galabinova, Ph.D.
Building 1, Room 230,
tel.: +359 8110 102
e-mail: jgalabinova@nbu.bg

Vice-Rector for Research and Creative Activity

Prof. Gheorghi Arnaoudov Ph.D. is a Bulgarian composer, researcher and musicologist, a part of the Music Department at the New Bulgarian University. He graduated from the National Academy of Music "Prof. Pancho Vladigerov" – Sofia and later defended his doctoral thesis at the New Bulgarian University in the field of the Musical Science and Art. His main research interests are concentrated in the areas of musical composition, musicology, music theory, science of culture and ethnomusicology, in particular the musical traditions in Asia.
In January 2018 Assoc. Prof. Gheorghi Arnaoudov was appointed Vice-Rector for International Relations and Research in NBU.
He has won many international and national awards, including the Golden Age award - Star and Honorary Diploma of the Ministry Of Culture - Republic of Bulgaria – for his contribution to the development of Bulgarian culture, the Golden Quill Award for his contribution to Bulgarian culture, the Carl Maria von Weber International Prize of Music, the Grand Prix of the European Broadcasting Union, etc.
To date Arnaoudov has produced numerous symphonies, oratorios, concertos and chamber and solo musical pieces, music for theatre performances and dance theatre. In the last few years his works have had their first performances in world-famous concert halls.
Gheorghi Arnaoudov's music has been included in dozens of sound anthologies of contemporary and classical music.
Contact information:
Prof. Gheorghi Arnaoudov, Ph.D.
Building 1, Room 221,
tel.: +359 2 8110 221
e-mail: garnaoudov@nbu.bg
Vice-Rector for International Affairs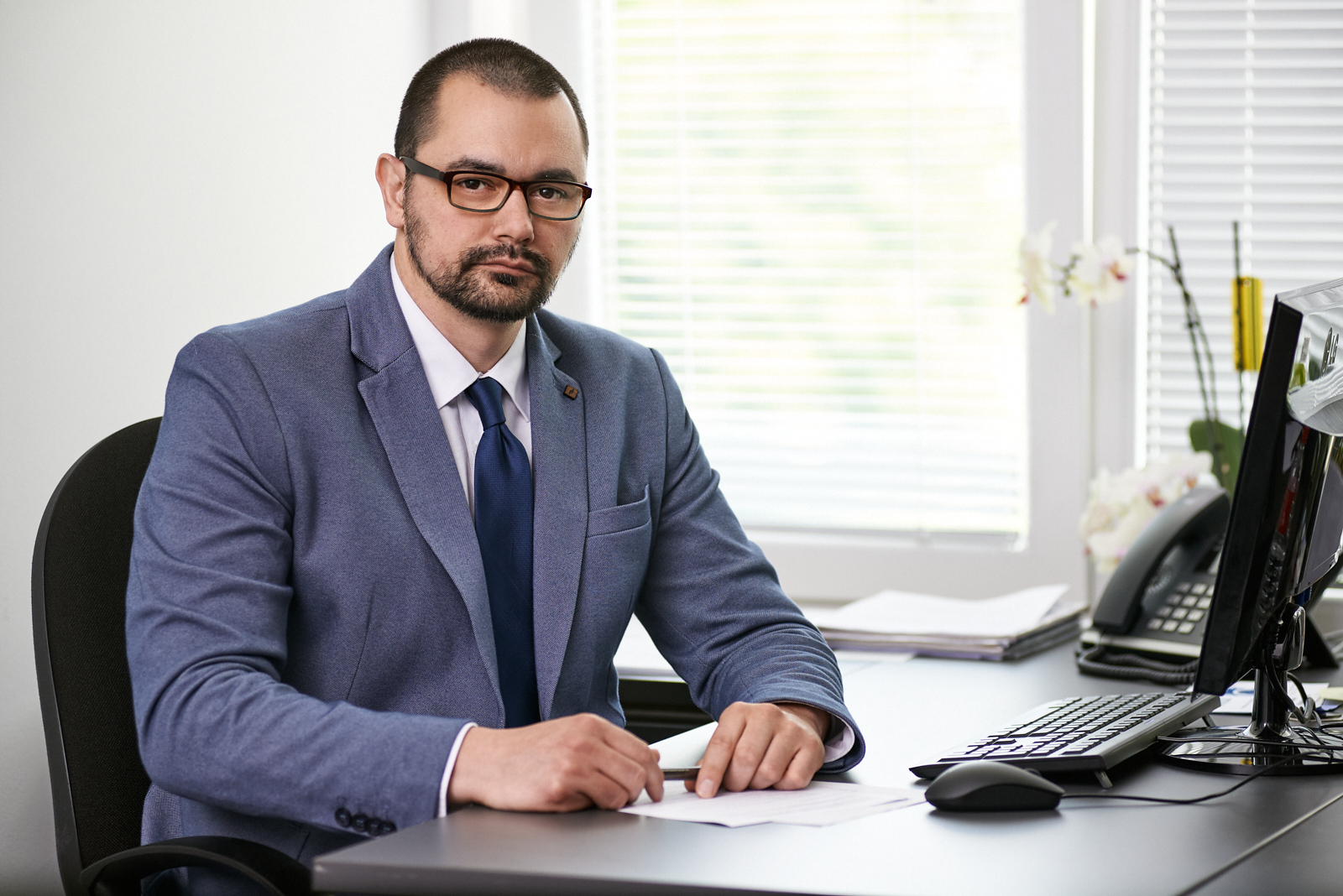 Dimitar Trendafilov, Ph.D., is a member of Department of Economics and lecturer in marketing and brand management, including in the dual diploma programs in collaboration with University of Sheffield. He took a master degree in BA and marketing management (2009), and doctoral degree in the Centre for Semiotic Studies at NBU (2014), both with focus on branding and brand management. Between 2015 and 2017 he was a consultant and administrative head of the undergraduate program "Marketing" and postgraduate program "Marketing management".
His research interests are in the field of marketing research, consumer behavior, commercial/brand communications and intellectual property management. His experience is formed in the marketing departments of two local companies and in various research and consulting projects in and outside NBU. Dr. Trendafilov has participated in two world congresses in semiotics (La Coruna and Sofia) as well as in national and international conferences of marketing and applied semiotics (Semiofest – London, Barcelona, Toronto; International Brand Conference – Hertfordshire, UK; International Early-fall School of Semiotics – Sozopol, Bulgaria).
Dr. Trendafilov has published the monograph "Semiotic Studies on Brand: instruments, analyses and results" (NBU, 2017) and the e-textbook "Retail Marketing and Management" (NBU, 2018), as well as more than 20 articles and translated studies in online issues and collections, in Bulgarian and English.
Contact information:
Dimitar Trendafilov, Ph.D.
Building 1, Room 221,
tel.: +359 2 8110 231
e-mail: dtrendafilov@nbu.bg