University symbols
NBU Logo

The NBU logo symbolizes a person reading. The logo appears on diplomas, the university seal, Rector's award, medals of honorary doctors, all honorary certificates, and NBU publications.
Our motto

NBU's motto, Ne varietatem timeamus, was created by Professor Bogdan Bogdanov, the founder of the university, and can be translated from Latin as "Let us not fear diversity". The motto is embedded into NBU's mission statement, educational policy, research and every aspect of the academic life.


NBU Academic Dress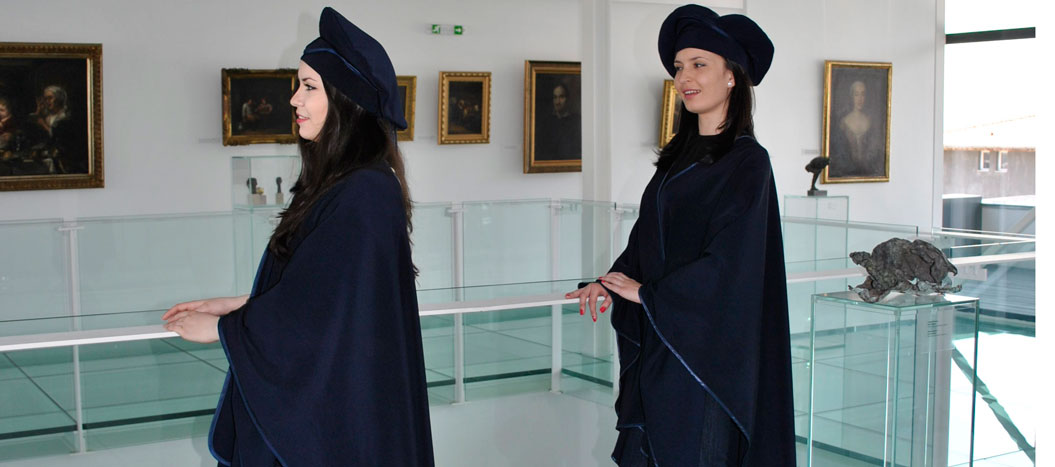 NBU's academic dress consists of gowns and bonnets worn on ceremonial occasions by University officials and graduands. NBU student gowns have evolved in design terms away from traditional and canonic models. Student mantels can be worn in a variety of ways as a sign of freedom and diversity. Soft-crowned bonnets give students additional opportunities to express their individuality. University officials also wear dark blue gowns; the most distinctive and elaborate Rector's gown is decorated with a stylized sun. NBU students wear mantels and bonnets at graduation ceremonies, as do NBU Honorary Doctors when receiving doctorate honoris causa and students chosen to deliver a speech at academic ceremonies to mark the opening of the year.
NBU Lapel Pin

The University's lapel pin featuring the official NBU logo is elliptic in form and silver in color.
NBU Scarves and Ties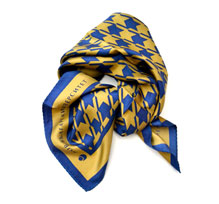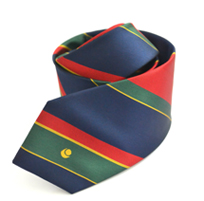 NBU scarves and ties feature University colors of dark blue and gold and bear its logo. NBU scarves come in a variety of shades and sizes but always display the NBU logo.
Rector's and Deans'Medallions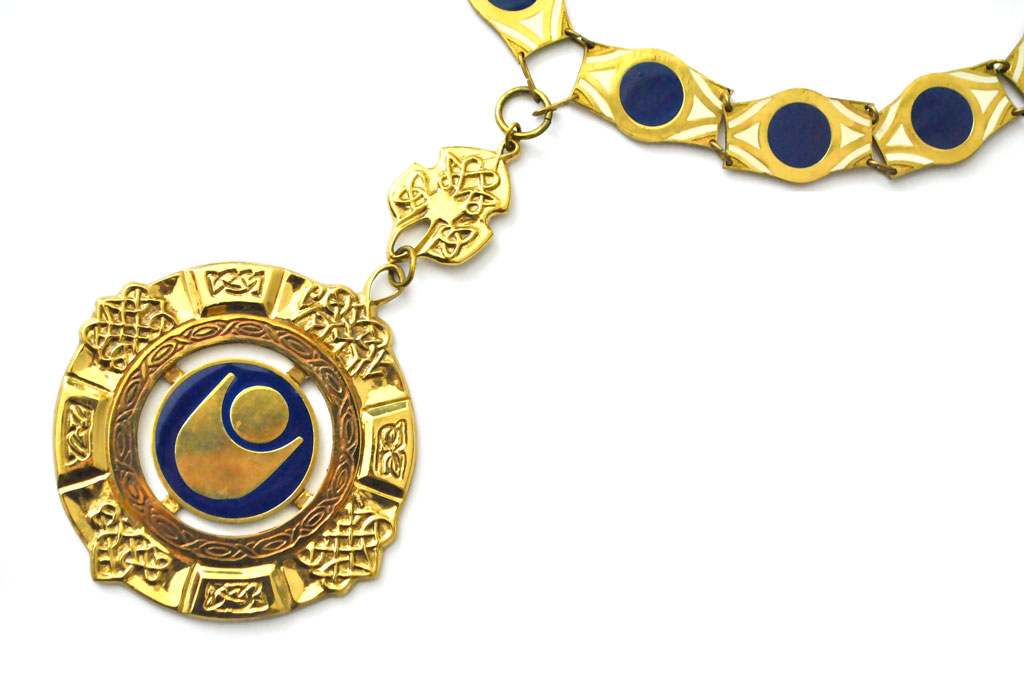 Medallions with the NBU logo are part of academic dress for the Rector and the Deans of NBU Schools. The Rector's medallion is a symbol of academic authority and the strength and autonomy of the NBU academic community.
Honorary Doctors' Medallions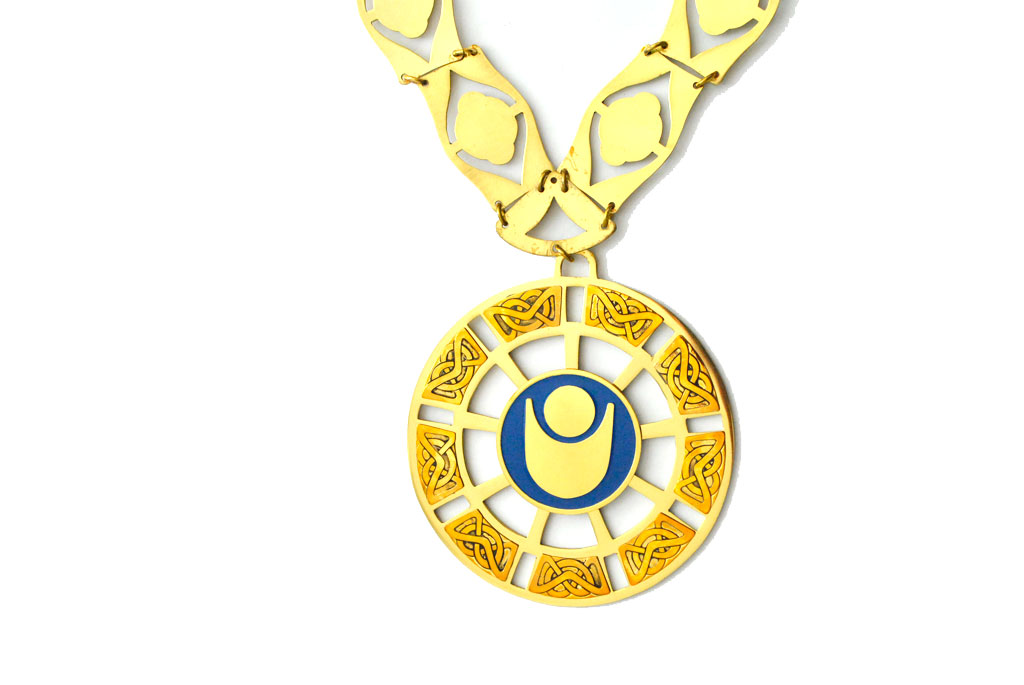 When receiving doctorate honoris causa, Honorary Doctors are presented with medallions featuring the NBU logo. This award is given in recognition of the commitment to the University's mission and goals.
Annual Rector's Award
The Annual Rector's awards are presented on the occasion of Bulgaria's National Holiday on March 3rd in three categories: Best Teacher Award, Best Student Award and Best Journalist Award for objective media coverage of Bulgarian higher education.
NBU Medal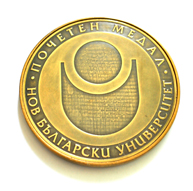 The NBU medal is awarded to recognize individuals with outstanding contribution to the development and advancement of NBU, society or science and education. It is also presented to winners of Annual Rector's Awards.
NBU Colors
The NBU's official color is dark blue (Cyan-100, Magenta-80, Yellow-0, Black-30). In official materials and documents this color is combined with gold, silver or yellow nuances.